1. HOMEPAGE
- Browse our website or click SHOP NOW to shop our latest product, you can sign up if you want, you also can shop as a guest, which is sign up is not required. You can sign up anytime you want, less hassle - less problem.

2. ADD TO CART
- Click Add To Cart Button to any product you wish to purchase/buy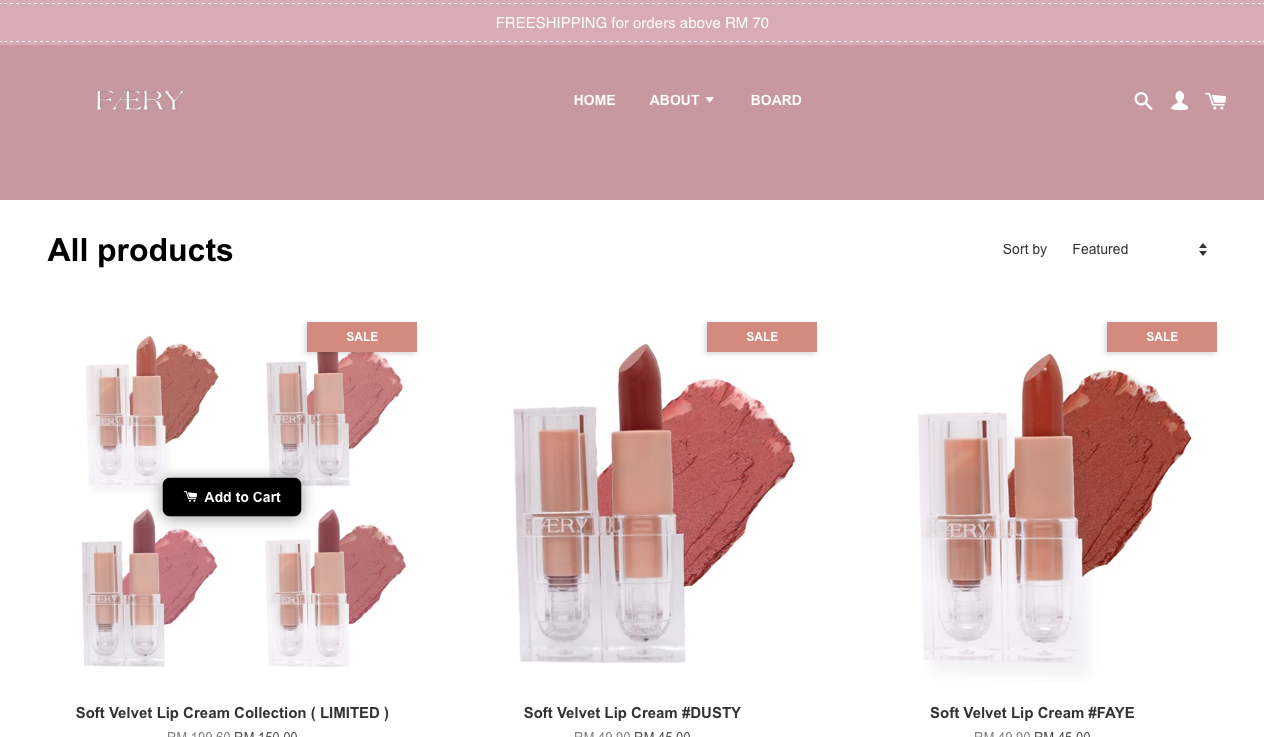 3. CHECKOUT
- Click the cart button on top of your right corner, and click Check Out, once you finish shopping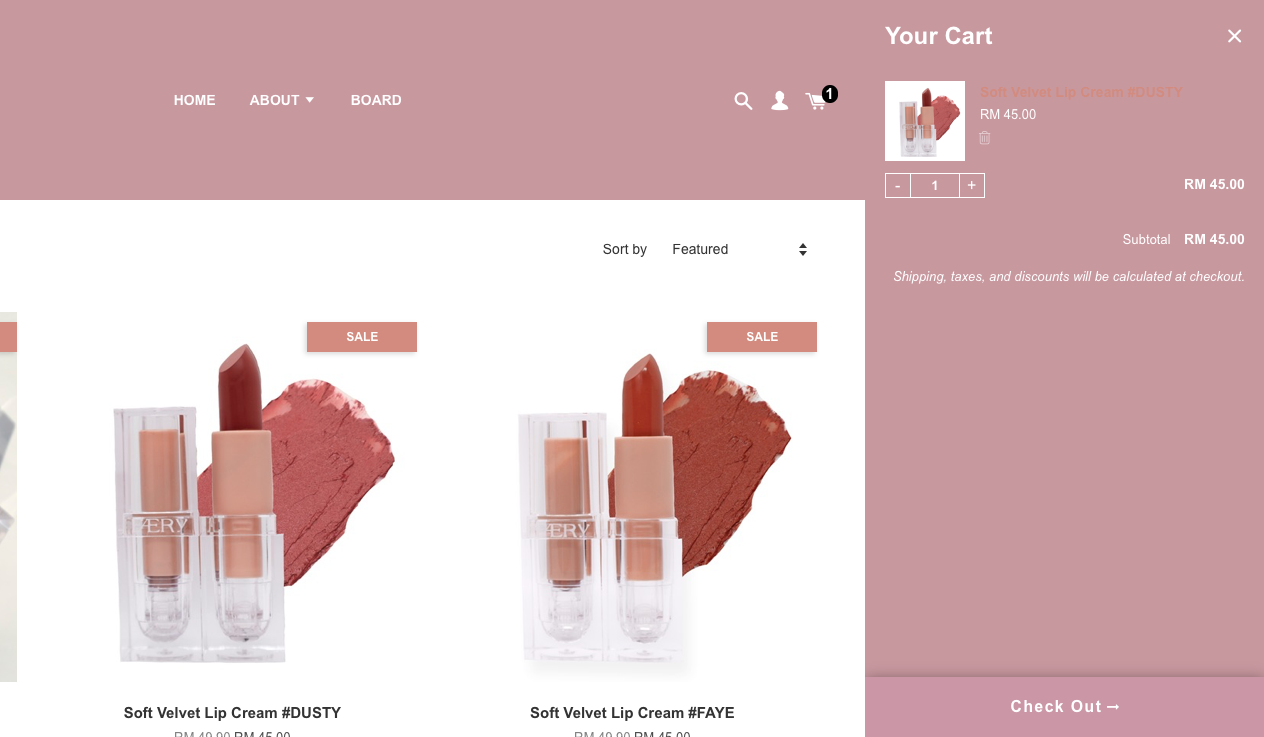 4. SHIPPING ADDRESS
- Fill in the correct address and you may add additional notes or remarks at the 'Add a remark' column. Click continue once confirmed.
- Free-shipping will be automatically given when your order reach RM 70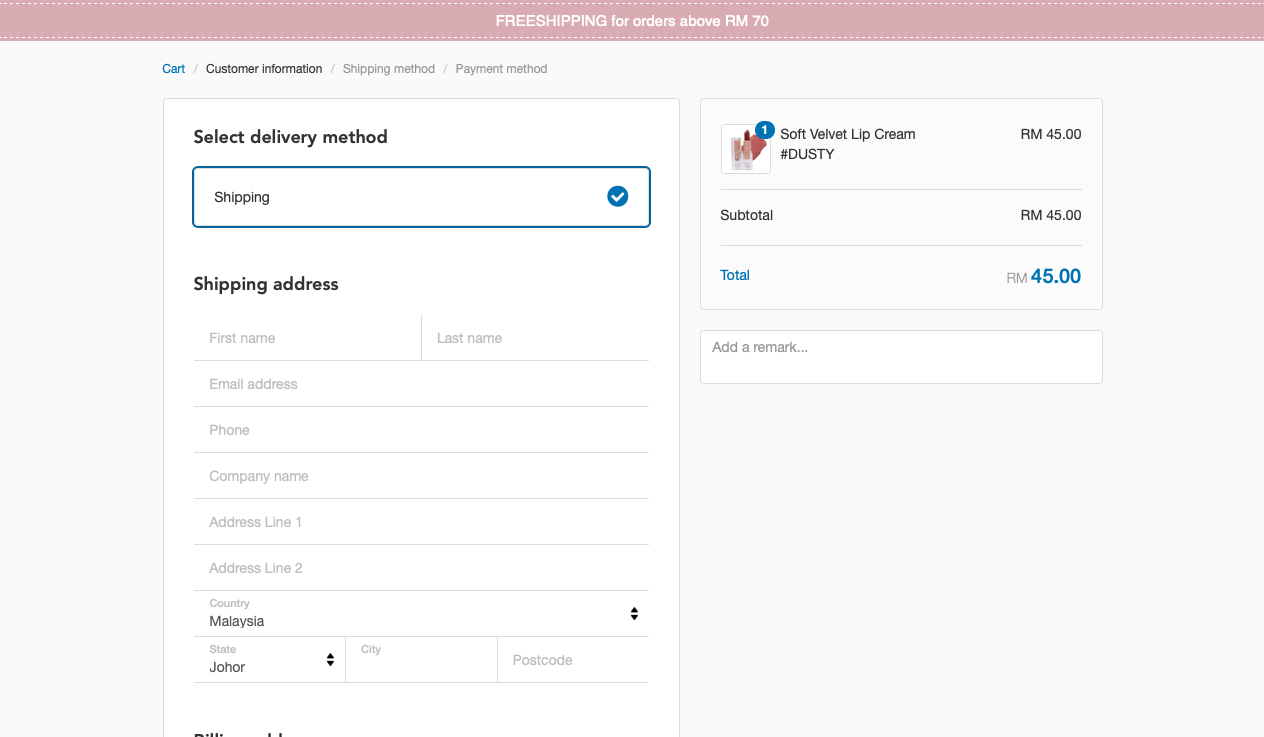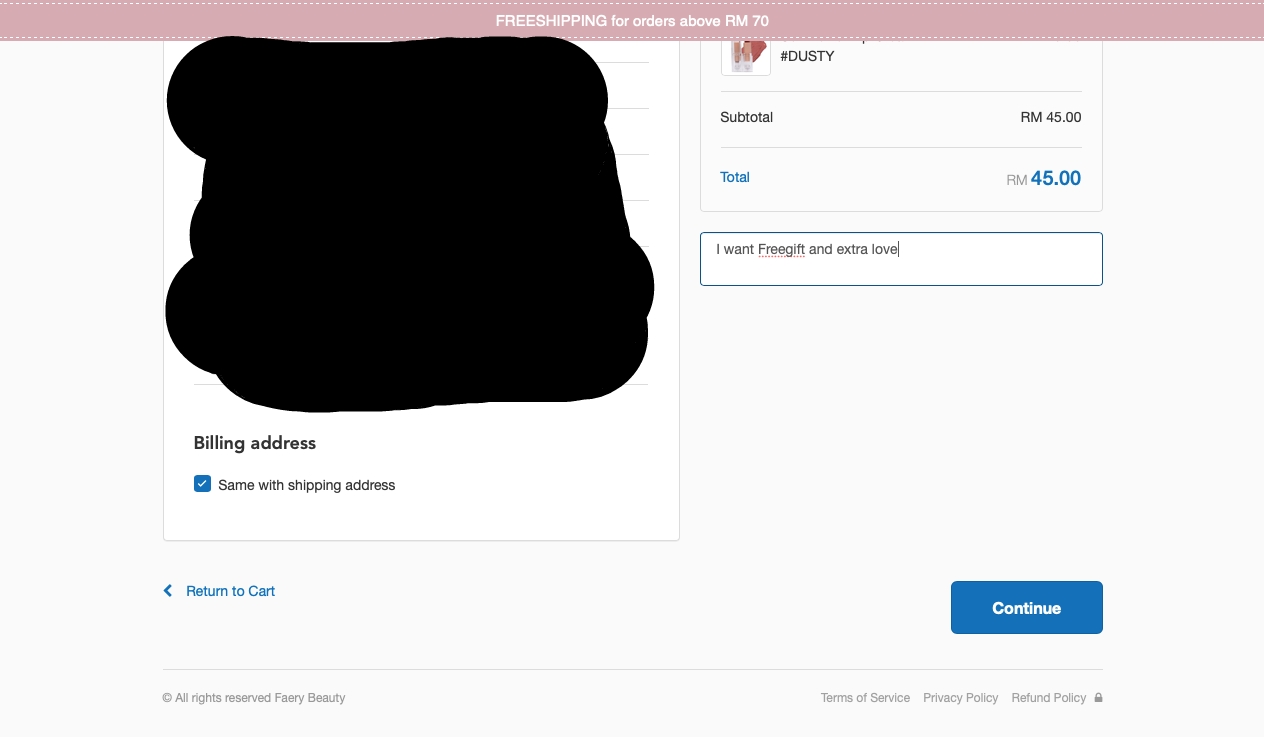 5. PAYMENT
- Make sure to check your billing, shipping address and click the preferred payment method. We accept payment via online banking and bank transfer. For manual bank transfer, we will only reserved for 3 days to make the payment.
- For Manual Bank Transfer, you will have an emailed send to you, where you can submit the proof of payment online or you can emailed us your proof with your order id here [email protected]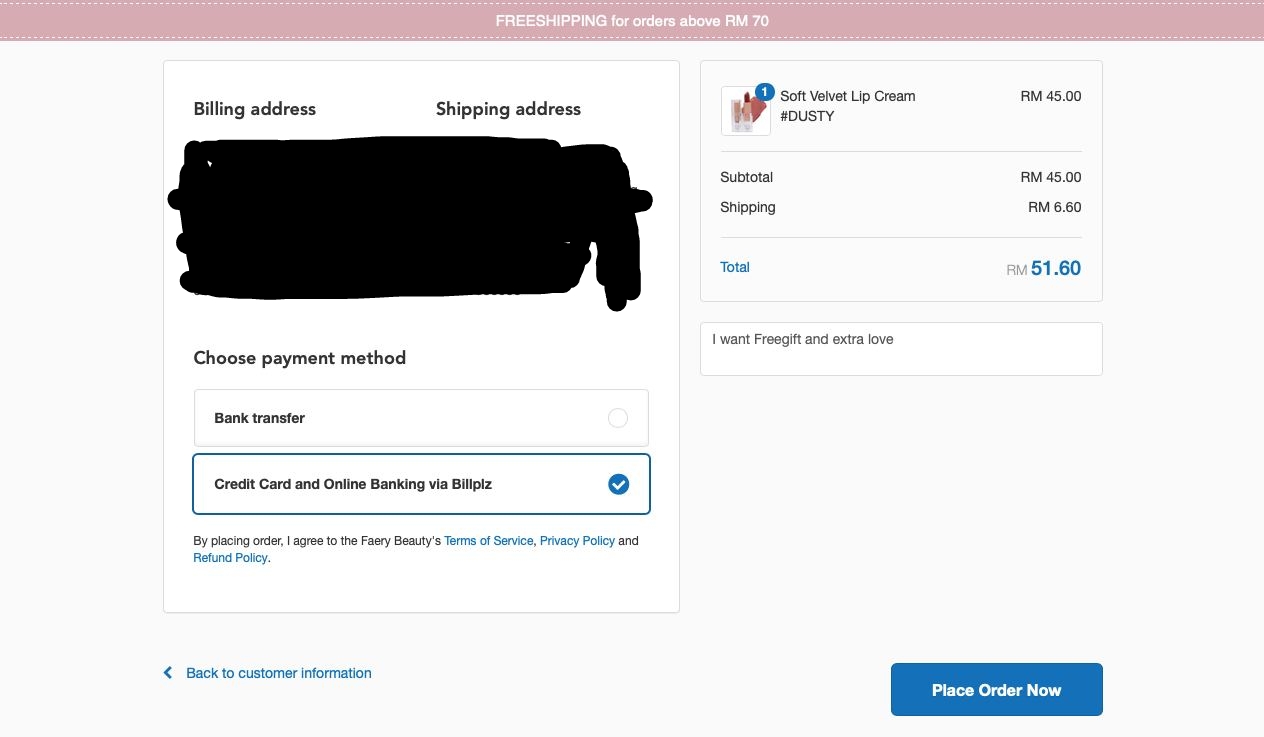 6. ONLINE BANKING/MANUAL TRANSFER
- If you choose to pay via online banking you will be directed to payment page. Once proceed, your order is successful!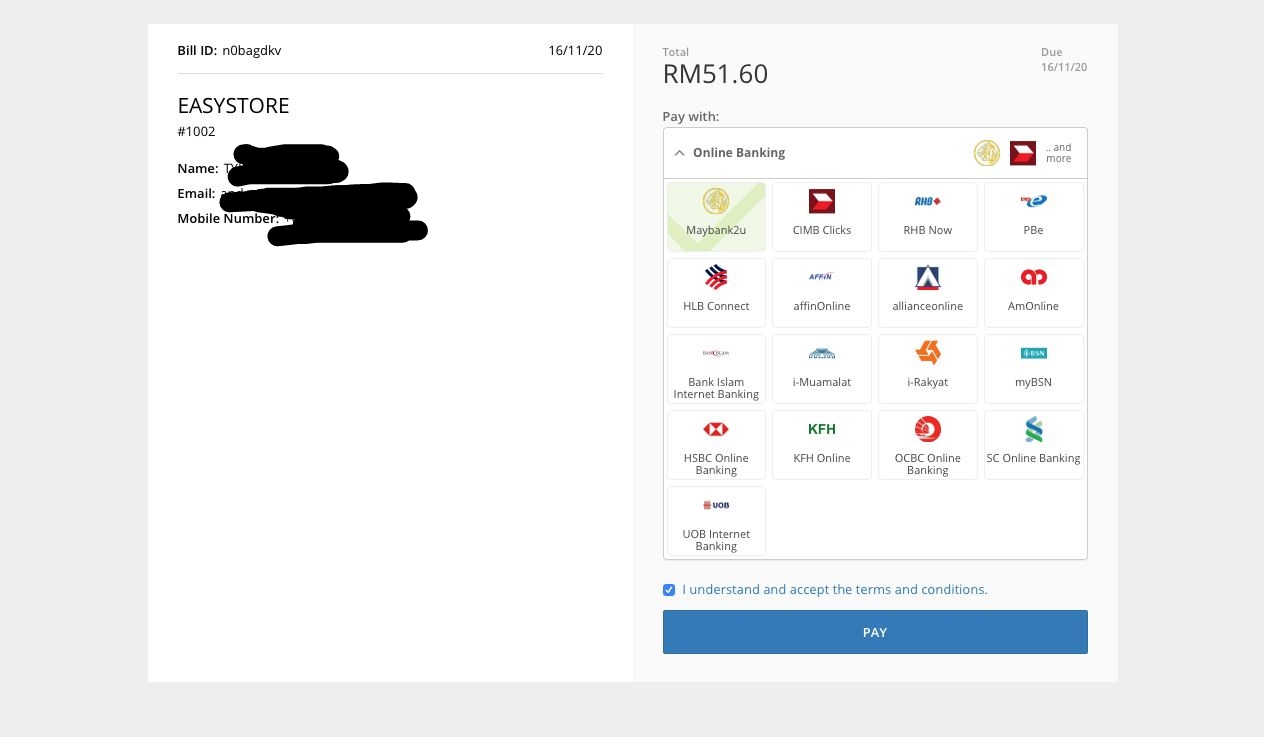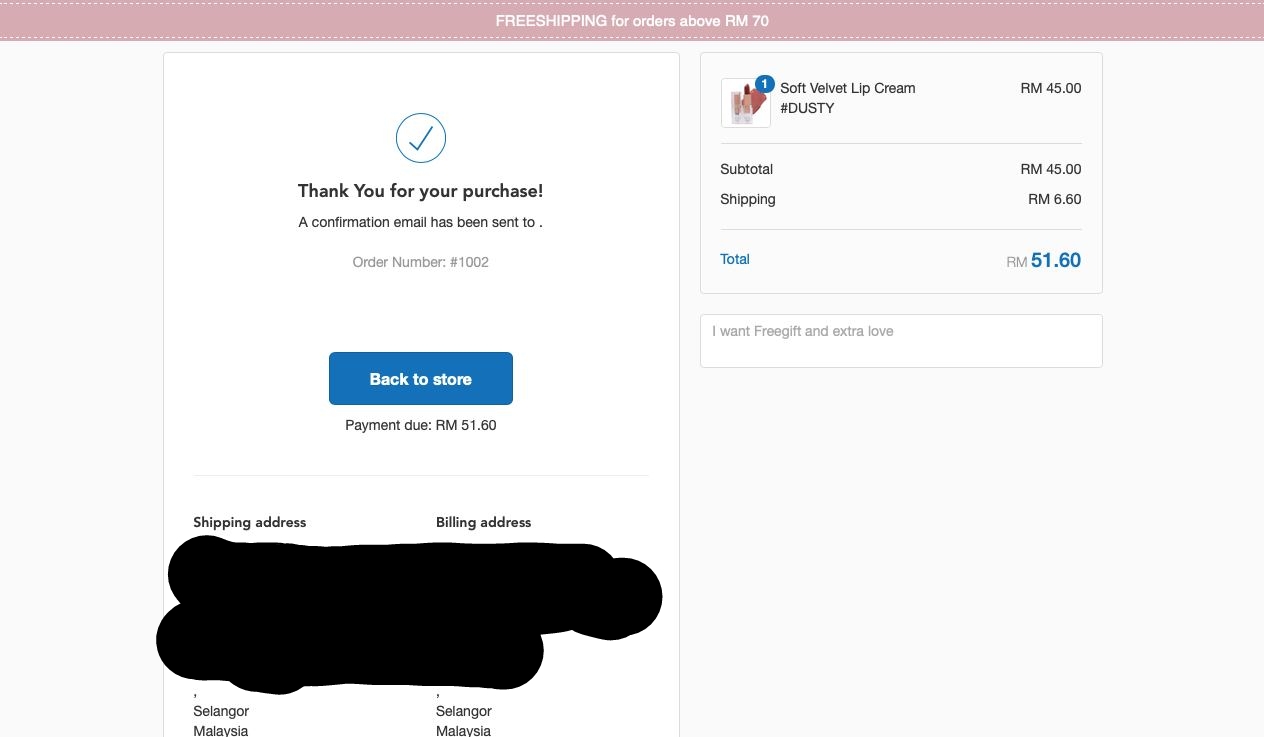 7. If you choose to pay using cash deposit machine (bank transfer), you will be directed to other page.

Make sure to take note of our account details to in order to complete payment. Once payment made, kindly email us your receipt payment to [email protected]

Subject : #Order Id.

Please include the following details in the email

Bank Name :

Bank-In Date :

Bank-In Amount :

Contact Name :

Contact Number :



8. DONE AND WAIT FOR THE PACKAGE
- Now all you have to do is wait for our fairies to show up in front of your doorstep with your package of happiness!


*If you do not have an email address, you may purchase directly via WhatsApp at +60166192796 or our Shopee website @faerybeauty.os and also available in selected store that carry our brand. Happy shopping!